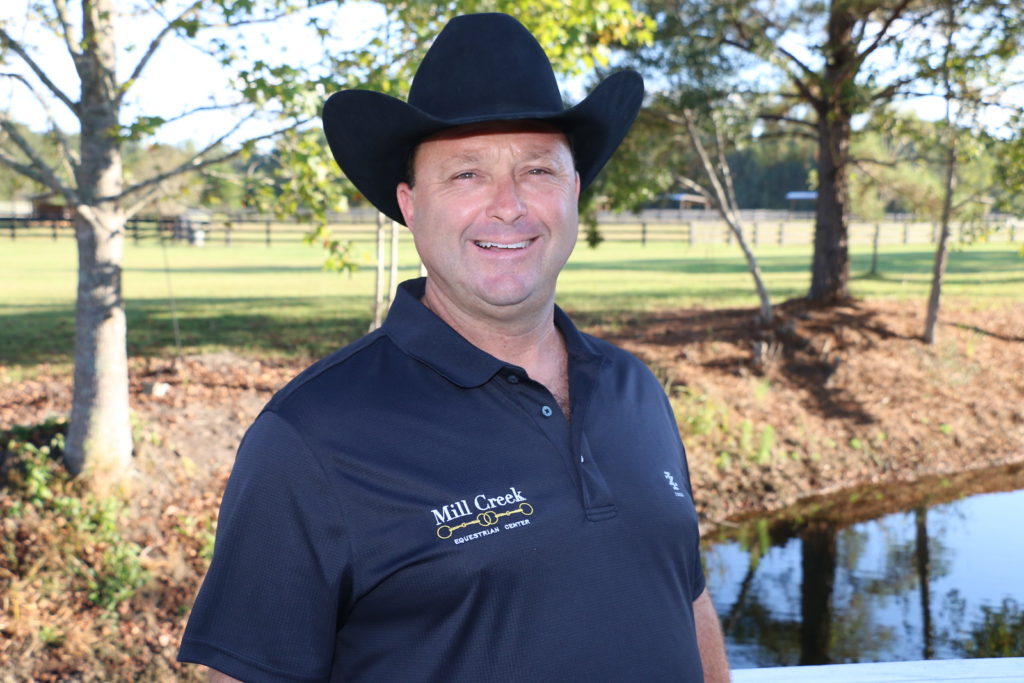 Wes Mullins
"I am excited to have a world-class facility and support staff to continue my passion of training and teaching horses and riders to attain their goals and be successful in the show arena".
Wes has 35 years of experience in the western pleasure and performance horse industries showing and breeding paint and quarter horses. Wes grew up on a quarter horse breeding farm in Dalton, GA, managing a breeding program and a string of halter and western pleasure show horses. After earning a B.S. degree in Animal Science from University of Georgia, he built a training facility in Perry, GA, where he trained and instructed for 16 years.
Wes works with students to develop their equine skills and reach their personal horsemanship goals both inside and outside the show arena. He has trained and coached many horses and riders to success at the top shows in the country including AQHA Youth World, Paint Horse World Show, Quarter Horse Congress, 4H State and Regional Shows and many other top circuits. This success has included Champions, Reserve-Champions, multiple top five and top ten placings. Wes has also trained and ridden many horses to futurity wins, circuit champions and year-end award winners.
From beginners to the experienced rider, Wes believes in a strong work ethic and a mind-set of setting individual goals for horse and rider to develop and become successful.
He has been a member of the AQHA for 36 years and Wes is currently the President of the Horseman's Quarter Horse Association of Georgia, an affiliate of the American Quarter Horse Association, where he oversees coordinating and holding six AQHA show circuits every year. Wes has been an active HQHA member for more than 20 years and President for 10 years, promoting and improving the AQHA show experience.